Easy, Green Things YOU Can Do: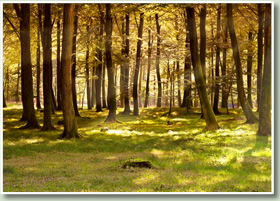 Around Your Home
Purchase Green Light Bulbs (But make sure you dispose of them properly!)
Use cloth instead of paper Napkins
Purchase and use cloth grocery bags
Yogurt Making Supplies Why make your own yogurt? I'll tell you why. Are you aware that the containers sold in stores are not recyclable? And how much yogurt do YOU eat?

Have fun! Explore the use of Non-electric utencils

like washers, food processors, and more.
Wash your clothes in

cold water

, line dry your clothes in Summer, floor Dry in Winter. See Laundry products here.

Conserve Water:

Don't flush the toilet every time you use it. go composting! And Learn about Greywater Re-use.

Change filters, clean your vents.

This can save you 10 percent a year.

Why Use Plastic Wrap?

For leftovers use clear-topped lids that come with oven-proof casserole dishes... for smaller things use a cereal bowl and top it with a bread plate- fits perfectly!

Update and tune up your heating system.

This can reduce your heating costs by 10 percent a year.

replace your refridgerator!

Older fridges are much less energy-efficient.
Use your Solar Cooker instead of your oven

Non-Electric Floor Sweeper

Why use an electric dust-buster?

Sunlawn Reel Lawn Mower

Mow your lawn without using gas!

Seal your windows and doors.

Purchase a programmable thermostat

, which regulates different temperatures at different times of the day.

Ceiling fans,

instead of using an air conditioner on milder days, can reduce your cooling costs by more than half.
For lots of interesting Appliances and Tools, please look under our "Appliance" section.