Solar:
Green Cottage Kits and The Alternative Energy Store have partnered to provide you with the best solar and energy-conservation solutions. The advantage for you is that we are familiar with these products, recommend them, and can tailor your housing plan upon purchase to better accommodate these systems.
Solar Solutions
You can evaluate your site's solar potential here: http://tinyurl.com/644xgd
And see some solutions, here: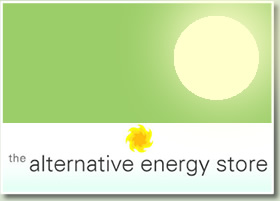 Are you new to renewable energy? Learn more about alternative energy and your options at Help - I'm New! Where to start? how-to or check out our Packaged Systems section.